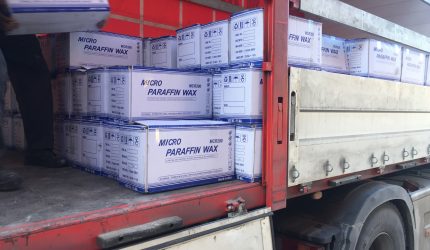 Micro crystalline wax
Micro Crystalline Wax
Product Description
Pars Polymer Micro crystalline wax is a refined mixture of solid, saturated aliphatic hydrocarbons, and produced by de-oiling certain fractions from the petroleum refining process.
Micro crystalline waxes differ from refined paraffin wax in that the molecular structure is more branched and the hydrocarbon chains are longer & also have higher molecular weight. As a result the crystal structure of micro crystalline wax is much finer than paraffin wax, and this directly impacts many of the physical properties.
Pars Micro crystalline waxes are tougher, more flexible and generally higher in melting point than paraffin wax.
The fine crystal structure also enables micro crystalline wax to bind solvents or oil, and thus prevent the sweating-out of compositions.

Micro Crystalline Wax Analysis (COA)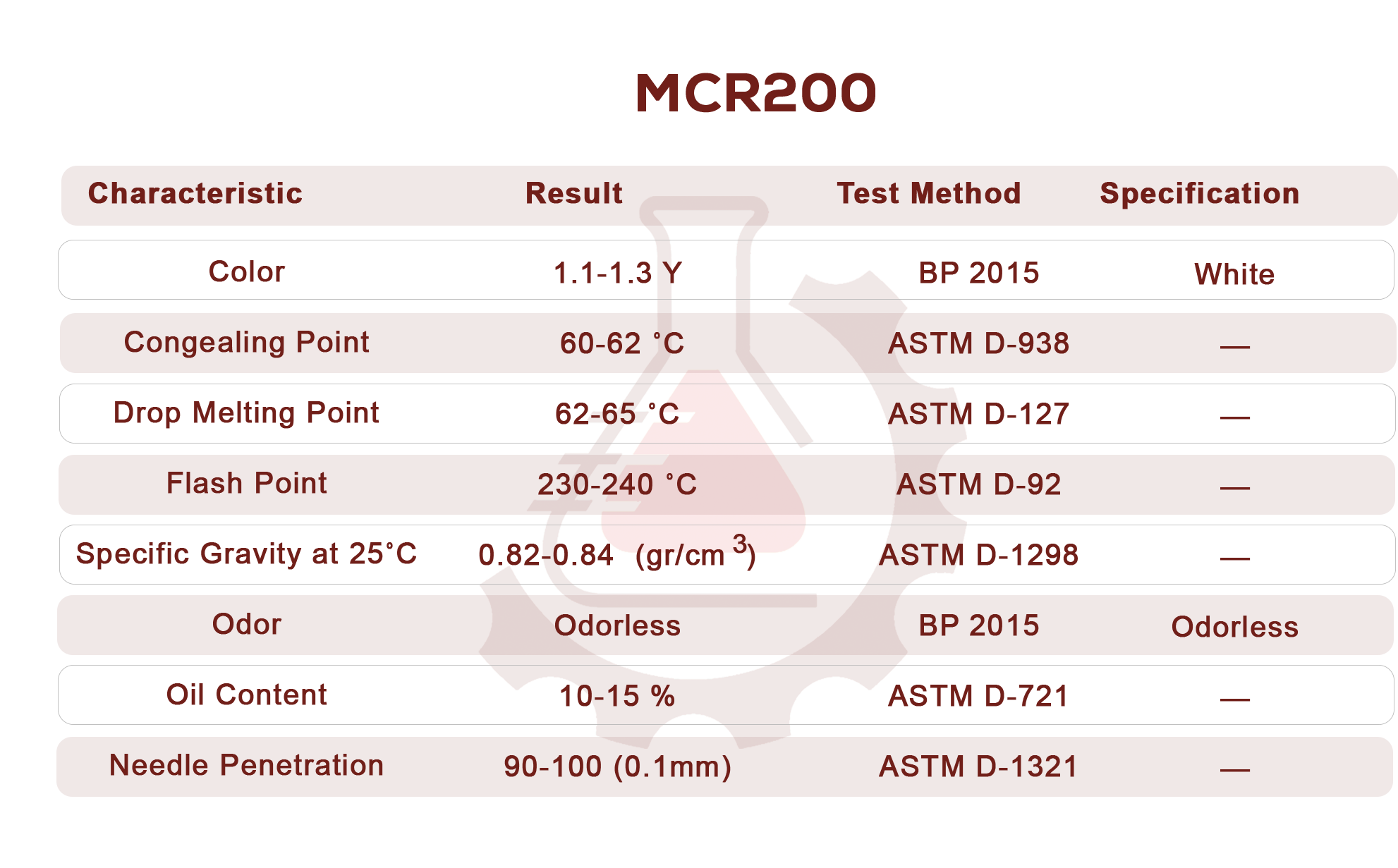 Micro Wax Applications
Pars Micro Crystalline Wax act as carriers for compounds used to create a rust preventive coating in a wide range of markets. It Can also use as Packing Industry, Adhesives, Cosmetics, Rubber, Plastic, Candles and . .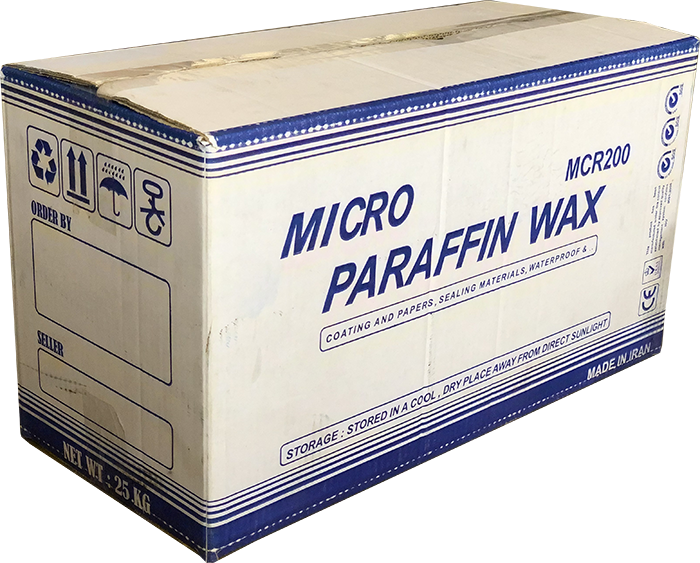 Comparison of Micro crystalline and Paraffin Waxes
Pars Polymer Paraffin and Micro crystalline waxes are derived from petroleum. They are easy to recover and offer a wide range of physical properties that can often be tailored by refining processes. Most producers offer two distinct types of petroleum waxes: paraffin's, which are distinguished by large, well formed crystals; and micro crystalline, which are higher melting waxes with small, irregular crystals. Micro crystalline wax contains substantial proportions of branched and cyclic saturated hydrocarbons in addition to normal alkenes.

Packing
25Kg or 30Kg Net in thick & tight carton box
25Kg Net in thick PP Bag
175Kg Net in new open door iron drums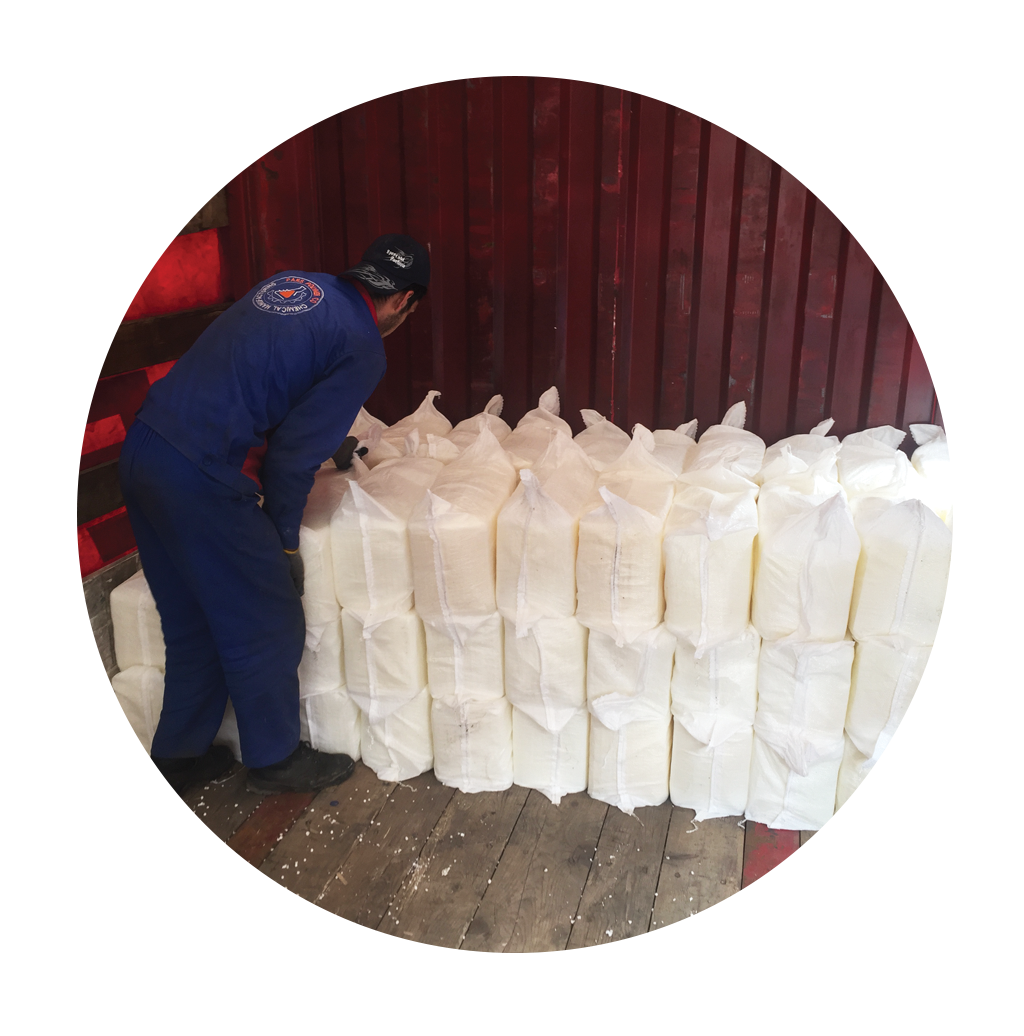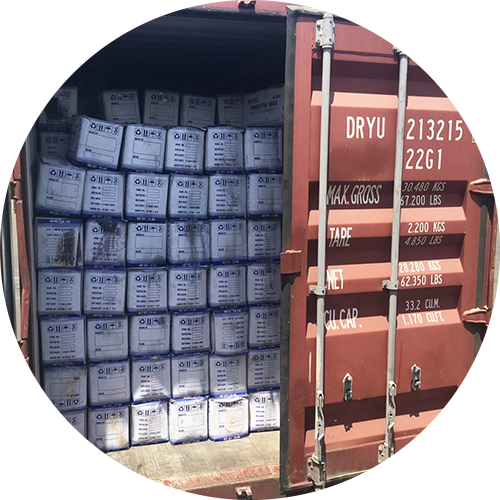 Category :