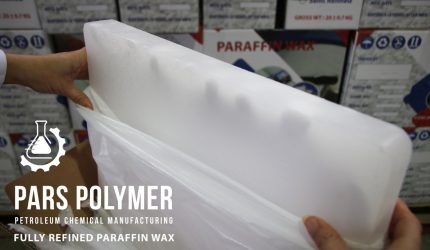 FULLY & SEMI REFINED PARAFFIN WAX

Fully Refined Paraffin Wax
Pars Polymer Paraffin waxes consisting  mixture of solid Refine hydrocarbons, have a structure formed by large and well formed crystals with crystalline nature specification , excellent insulating properties, rigidity and narrow congealing point range &…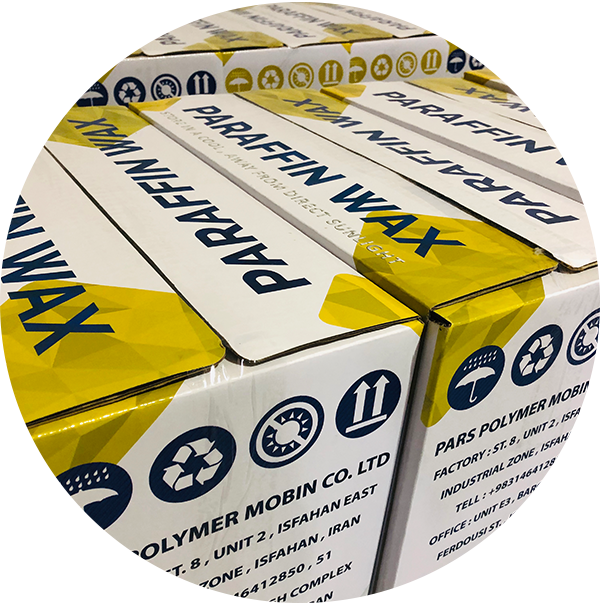 Product Description
Pars Polymer Paraffin Waxes characterized by a clearly defined Brittle crystal structure, with white or almost white color & odorless that categorized by oil content and the degree of refinement as fully & Semi refined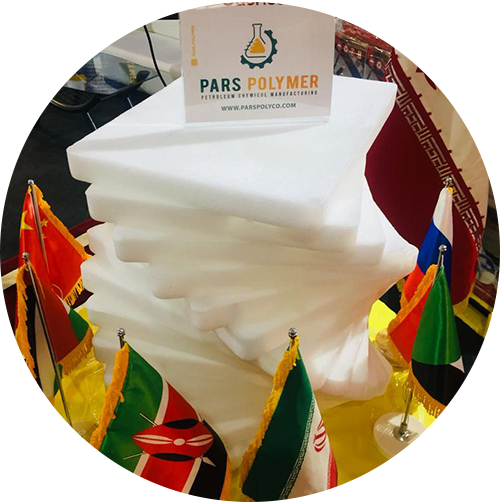 Paraffin Wax Offered:
SFRPW 50000       Fully Refined     PW    ( less 0.5% oil )
FRPW   10000       Fully Refined     PW     ( less 1 % oil )
SRPW   5000         Semi Refined     PW       (1 – 2 % oil )
SRPW   3000         Semi Refined     PW       (3 – 5 % oil )
RPW      500          Refined              PW        (5 – 7% oil)
Cluster to different application needs of customers.
Other characteristics (penetration, color, viscosity) are flexible & can be change by order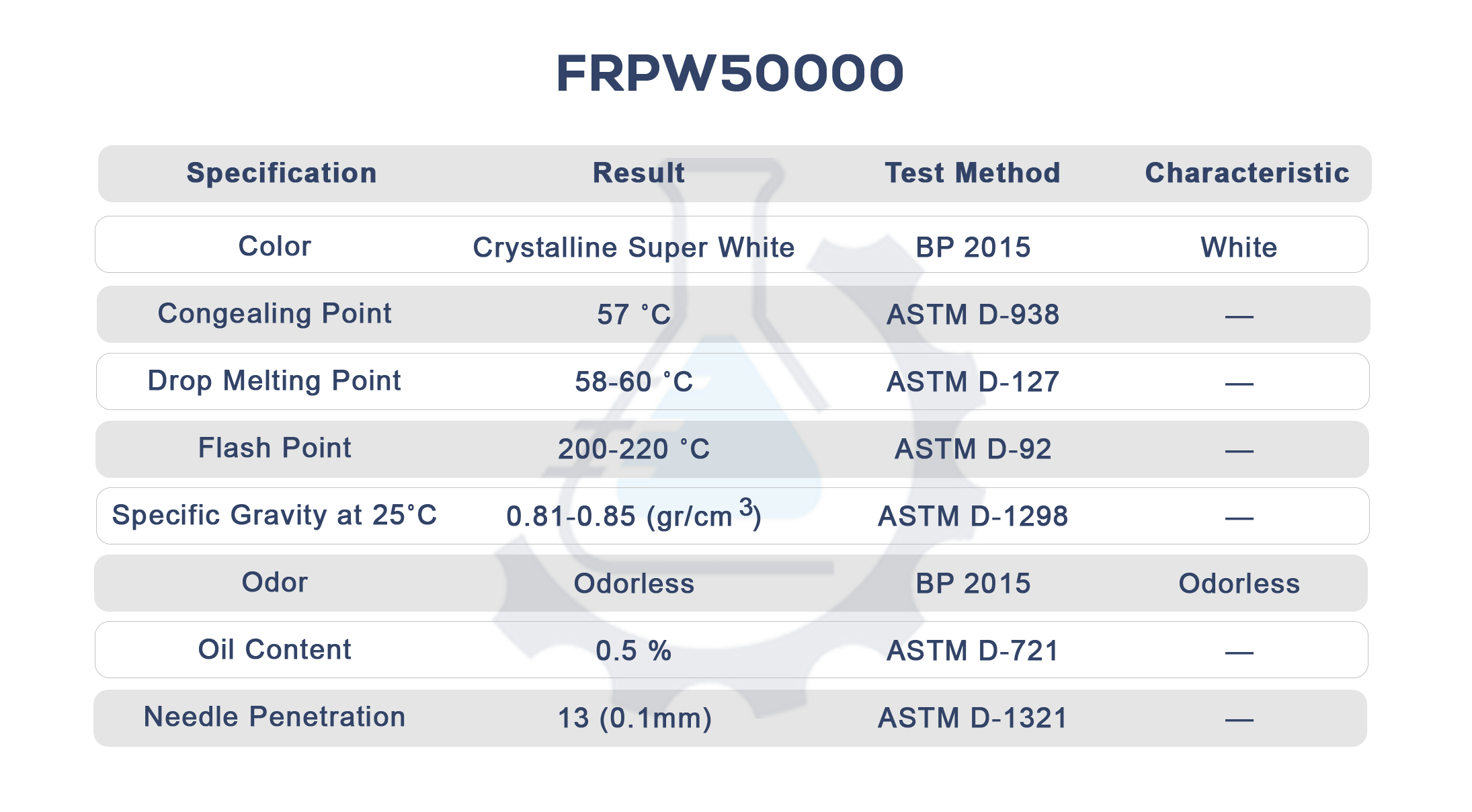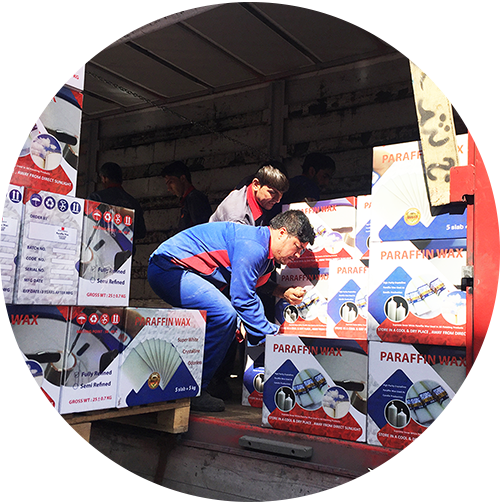 Paraffin Wax Application
Electrical and electronic applications : With advantage of the excellent insulating properties
Rubber : As an additive in producing tires to insulating them from ozone & avoiding cracks
Matches : Applied to the surface of matches to regulate their burning
Cosmetics and pharmaceuticals : As an ingredient for lotions, pastes, creams, lipsticks
Surface protective : As a covering for tablets to protect surface to release of their contents & increase their shine.
Textile industry : Act as protective agents against atmospheric & biological influences
Paper and cardboard : provides an additional barrier to the passage of moisture & rigidity & insulation
Chipboard : ensuring the rigidity of the boards and their moisture resistance
Surface protection, paints and varnishes : As an additives in the production of printing inks and varnishes to improve the resistance of the products to friction or scratching or to achieve a certain appearance and to act as a barrier to moisture.
Candles : One of the major sectors for the consumption of refined paraffin wax in the world
Other uses : applied alone or mixed with other types of waxes for polishing the boards, both lubricating and protecting the surface and explosives manufacturing










Packing:
25Kg Net (5 slabs) in tight carton box or PE Bag

30Kg Net (6 slabs) in PP bag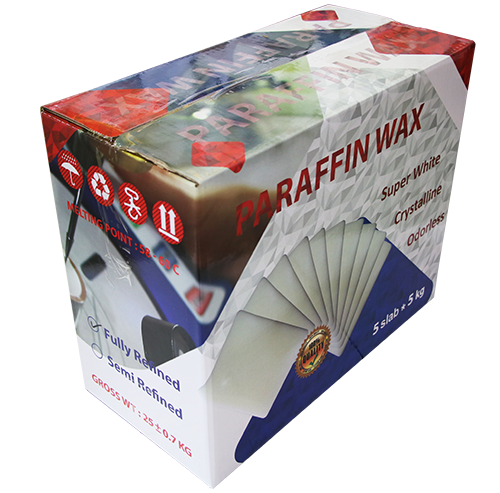 Paraffin Wax
Category :