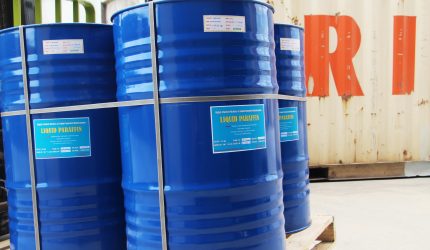 Liquid Paraffin & White Oil
Cosmetic & Pharmaceutical White Oil
Pars White Oils categorize to cosmetic & Pharmceutical grade as CLP & PLP;
CLP1000/4000 as cosmetic grade is a leader in order of having precursor use of best manufacturing technology and continue to make advances in safe, responsible operations these days.CLP 1000/4000 is a fully integrated white oil/Liquid Paraffin producer controlling quality at every step of the manufacturing process. Purity is preserved by dedicated pipes and tanks, careful loading procedures and accurate handling and shipping of the product to guarantee quality.

PLP & CLP Physical Specification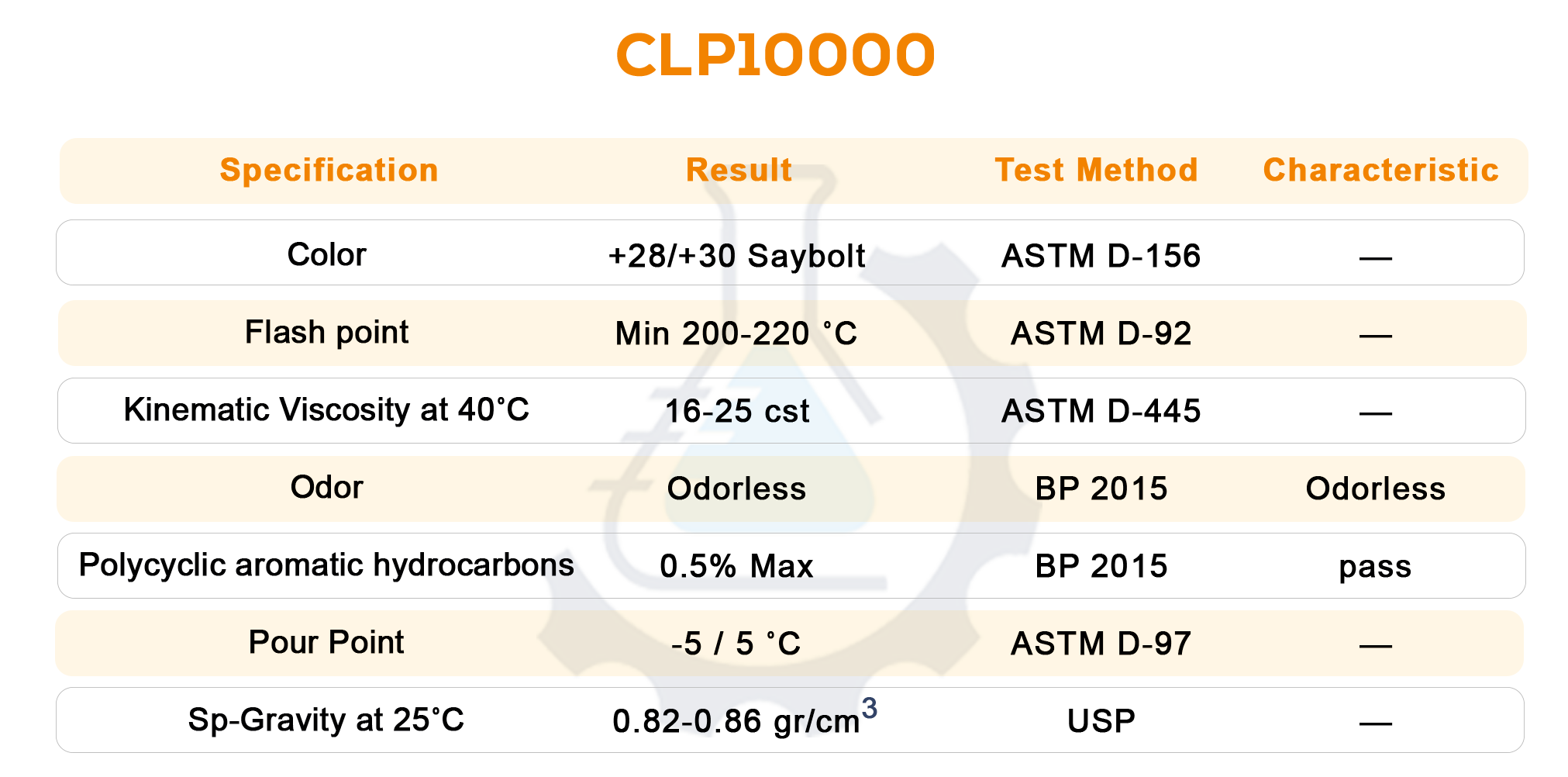 CLP White Oil Specifications
Absence of toxic polycyclic aromatics and heavy metals
Free of impurity & contamination, irritants, allergens or microbes
Stability at product formulation to ensure high consistency and storage above next 3 years that require products to have a long life
excellent bases for cream ingredient due to hydrating properties & emollient that can also be an ingredient of cosmetic topical ointments and petroleum jellies

Description
Pars Polymer's White oil or Liquid Paraffin as cosmetic and Pharmaceutical Grade is absolutely colorless, odorless, tasteless, and transparent liquid,  clean of impurities , contamination and heavy metals that  extensively used for personal care products as baby lotions, cold creams, ointments, lipsticks and sunscreens .
CLP Application
Pars Polymer's White oil can meet the demand of cosmetic industries such as:
creams & lotions, foot care, hair & foot formulation, baby and bath oils including product purity, consistency and longevity and also as commercial grades are used in Polymer processing, plastic industry, detergent powder, plastic plasticizers, and as a key ingredient in pesticide emulsifier. You can rely on CLP1000/4000 white oils to consistently provide pure products for your cosmetics needs.
Industrial Usage
Pars Industrial White oil serves many other industries too. These include manufactures of thermoplastic elastomers, rubber products, hot-melt adhesives, TPE or EPDM and elastomeric products such as in flexible piping and car sealants. CLP & PLP 1000/4000 is available at all viscosity grades start from 15 to 100 Cst that delivers the ultimate in purity, technical excellence and quality reliability throughout the supply chain.
Packing
175Kg in new standard closed door drums

Custom-Built packing
20kg in new tight PE container
1000Kg in huge bulk plastic container protected with iron keeper guard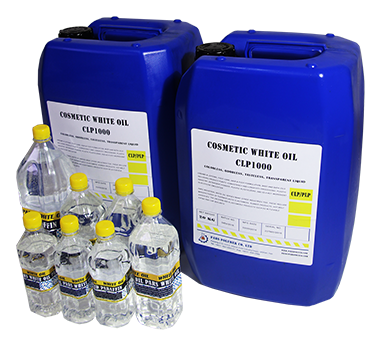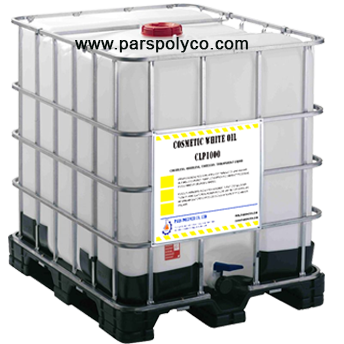 Category :
Tags :